2/3 of the way into another gripping Premier League season and it's all to play for to grab a Champions League place, with 5 teams going for 2 places to join Europe's elite next season. Currently, Chelsea and Spurs sit in pole position to nab these places but Arsenal, Everton and arguably even Liverpool still remain in the running for a top 4 berth. Below is a team-by-team guide to the contenders, rating their chances and analysing what has to go right for them to stand a chance of top 4.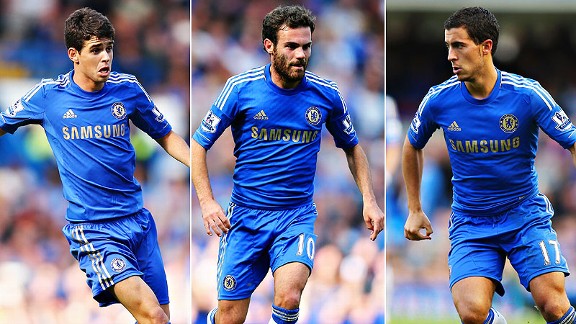 There's no doubt that Chelsea are in the driving seat to yet again secure Champions League football; but it hasn't been confirmed yet. They are a mere 5 points clear of Arsenal in 5th, and still have to play the two Manchester clubs and Spurs. A lot will depend on the continued form of their attacking midfield trio, of Oscar, Hazard and Mata: if they perform well, then it is hard to look past Chelsea for one of the Champions League berths.
Key to success: The Midfield Trio
Chances of top 4: 85%
Spurs are currently on a hot streak of form – having not lost in the League since the 9th December – and the key to their success will be to maintain this form for the next 12 fixtures. Under AVB, they are much more solid defensively – helped by the inclusion of Jan Vertonghen – and look like a much more gritty and determined side, eager to grind out results. But it's impossible to analyse Spurs' chances without focussing on one man: Gareth Bale. I don't believe Spurs are a one-man team – Bale doesn't contribute defensively, yet Spurs are still so solid – but his form could be key as he can change a match in an instant.
Key to success: Gareth Bale
Chances of top 4: 60%
Inconsistency is the word of the season from an Arsenal perspective. At times they play fluent, exciting and vibrant attacking football yet at other times they seem lacklustre and disinterested. Defensively, they seem vulnerable – even under the new coaching of Steve Bould – but their experience could yet let them out of their sticky predicament at the moment and see them qualify for the Champions League for the 15th consecutive year. Jack Wilshere and Santi Cazorla could prove vital in dictating the flow of games, although Arsenal are hindered by the 4 point gap they will need to overturn to overhaul Spurs. The result in the North London derby on the 3rd March could well prove pivotal.
Key to success: The North London Derby
Chances of top 4: 55%
Very much outsiders for the top 4, yet they can't be ruled out just yet. They have been here before under Moyes – admittedly not for 7 years – but, looking at the squad, they do have both the depth and the talent to enter the Champions League. Over this autumn and winter period, they have been pulled back by some disappointing home draws, against Norwich and Villa to name a couple - putting winnable home fixtures to bed will be a key to their success in the League.
Key to success: Seeing out winnable fixtures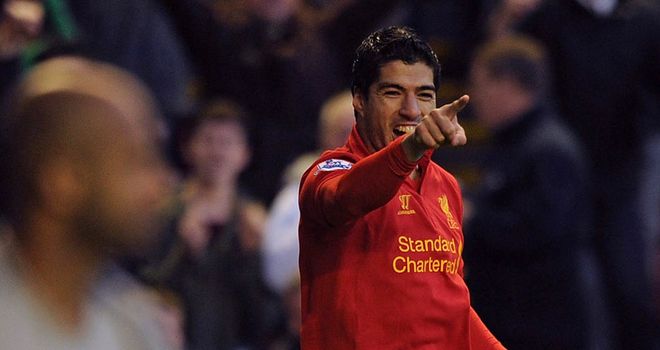 12 points adrift of 4th, yet I refuse to rule Liverpool out of the running just yet. Player by player, their squad is actually extremely good – not quite Champions League, but very close – but they are going to have to win virtually every game if they want to stand a chance of qualification. Even if they win all of their games, they will (only) have 72 points – which Spurs and Chelsea might be able to reach anyway. Still, the key – which I'm sure few will have any arguments with – will be Luis Suarez. If the little Uruguayan rocket can bang in the goals at an alarmingly high rate, then Liverpool can't be ruled out just yet.
Key to success: Luis Suarez
Chances of top 4: 5-10%
It
will be an incredibly close race – most likely going down to the last day – which will be decided by key fixtures. The North London derby on March 3
rd
could well be definitive, as could Chelsea v Manchester City on Sunday. If I were a betting man, I would go for Chelsea and Spurs to round off the top 4 – with Arsenal very close behind – but, to use a cliché, it truly is too close to call.
By Alex Beck (@becktheyidcoys)
Who do you think will grab the last Champions League places? Tell us in the comments section below!
Thanks for reading, I hope you enjoyed it!