Rewind back to the summer of 2012 when the magpies defied all expectations and finished 5th, fans were going into that transfer window full of expectations. The lure of Europa League and a team full of young ambitious players gave Newcastle the perfect platform to kick on and buy some players who could take the team to the next level.
However, the club found themselves fighting for their Premier League status until the 37th game of the season when they beat an already relegated QPR side.
Here we try and argue why Alan Pardew should be fired as manager:
Injuries/ loss of form to squad
In my opinion, Alan Pardew has probably the most talented Newcastle squad seen since they qualified for the Champions League back in 2003. A team full of technical, international class players including Yohan Cabaye, Hatem Ben Arfa, Tim Krul and Papiss Cisse could all play for most Premier League sides. Pardew used this excuse too readily during the season, constantly pointing to the fact Newcastle had players missing. The manager needed to do more in terms of motivation in order to bring out the best in the players he had to work with, instead of complaining of the ones he didn't have available.
Questionable Tactics
Pardew's choice of long ball tactics, his apparent refusal to play players in their correct positions and consistently picking his "favourite" players have all come under scrutiny this season. He seemed to have cracked a perfect formula for a free-flowing magpies side towards the end of the 2011/12 season, fielding a fluid 4-3-3 with playmaker Yohan Cabaye supplying service to the skilful front three of Demba Ba, Papiss Cisse and Hatem Ben Arfa. However Ba became disillusioned with playing wide left of the front trio and demanded to play centrally, forcing Cisse out of his number nine position. Pardew, instead of refusing to give into Ba's demands, reverted the team's formation to a rigid 4-4-2 with Ba partnering Cisse upfront. It quickly became apparent they couldn't play together and Newcastle's style of the play suffered.
Surprisingly, figures revealed Newcastle attempted the most long balls in the whole of the Premier League, beating Stoke City by over 300 balls. With flair players such as Hatem Ben Arfa, Yoan Gouffran and Yohan Cabaye this direct style clearly does not fit in the players Alan Pardew has at his disposal. Demba Ba even took a swipe at Pardew for his tactics just before he left for Chelsea in January, saying the team's new style of play had "damaged our league position".
Dodgy team selections
Pardew has also angered fans by playing his "favourite" players, which seem to be Jonas Gutierrez and Cheick Tiote. It's not a secret both of these players have struggled for form all season, however
Gutierrez still made 34 appearances in the league, with a return of just one goal. Being a winger it is his duty to score and provide opportunities for teammates, and his lack of product in the final third should have been a justifiable reason to drop him. Defensive midfielder Tiote's rash tackling cost Newcastle a win in the Tyne-Wear derby against Sunderland, getting himself sent off with the score at 1-0. Tiote's disciplinary record is poor to say the least, averaging a yellow card once every two games. Many fans believe he has turned into a liability and a rest from the first team could have possibly helped Tiote reign in his aggressive streak.
Unimaginative set pieces
Corner kicks last season were nothing short of woeful, with Newcastle going over a whopping 300 corners since scoring from one. Pardew has blamed the lack of height in his team, even though his tactics focus on playing a number of long balls. The predictability of the corner taking is something which seriously needs addressing in pre-season. Free kicks inside the opposition half have also been poor bar a few goals from midfielder Yohan Cabaye.
Embarrassing comments in the media
A number of quotes from Pardew have landed him in trouble this season, none more so than claiming after the Stoke City match back in March that his side's safety was "assured", before back tracking on those comments after the 6-0 home drubbing against Liverpool. He also criticised Arsenal in 2006 for not fielding an English player, claiming they were "losing the soul of British football". Pardew currently has 8 french players in his team whilst selling a number of British based players in the process. In addition, Pardew even had the audacity to suggest Mike Ashley had "underachieved as an owner of a football club".
History repeating itself?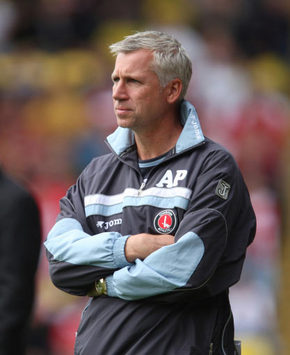 Pardew's managerial record has an unwanted similarity – his second season in charge ends up with him getting the sack. He took over Charlton in 2006 in the Premier League when they were virtually relegated, and was assigned the task of trying to get the club out of the Championship at the first attempt. However he didn't last long during his second season and left Charlton after a 5-2 defeat at home to Sheffield United. Pardew moved onto West Ham where he got them promoted to the Premier League and to the FA cup final, but was again dismissed just a little over 2 years in charge. Southampton was a similar story, discovering early success in the form of the Johnstone's Paint Trophy but ultimately lost his job the year after. So what does Pardew seem to do wrong in his second season? Various fans from each respective club believe his tactics get "found out" by opposition teams, therefore allowing them to predict easier how his team is going to play. Others suggest Pardew's teams play too defensively if they take a 1-0 lead in a match, instead of looking for a second the kill the game off.
In Conclusion
All the stats from last season only point to one possible outcome – Alan Pardew should lose his job. Only two away wins all season plus humiliating home defeats to Liverpool and bitter rivals Sunderland, not many people could argue if Pardew was removed from his post. However, owner Mike Ashley has made it clear he likes to employ people he knows personally. It would not be unfair to suggest Pardew did not get the job on the basis of his CV, as it was revealed that he often goes to casinos with Ashley, highlighting the nature of their friendship. Another one of Ashley's buddies Joe
Kinnear was controversially appointed as director of football last week, which could see him take over as manager if Pardew has a poor start to the season. The majority of fans would like to see a new man in charge, but with Kinnear now looking as the most likely replacement, who is probably more unpopular than Pardew, sticking with the manager seems the only viable option.
Written By: Matt Lawson
(@MattLenLawson)
Thanks for reading, I hope you enjoyed it. I'd also be appreciative if you could voice your views by voting below, thanks in advance.