After one of the most eventful campaigns in Premier League history, we have picked our 'Team of the Season' of the best 11 players in the league.
In goal we have chosen Swansea's Michel Vorm. The swans' stopper has been crucial in their successful campaign and one of their most consistent performers. Not very well known until know he has proven himself to be among the best in the league with his fine form this season. Not just good at stopping shots, the Dutchman also had excellent distribution often starting off the flowing moves that Swansea have become so well known for.
At right back we have chosen Branislav Ivanovic. The big Serbian was one of Chelsea's standout performers last season often being the one who dragged them through tough games. The no nonsense centre-back was frequently used at right back last season showing his versatility and ability to adapt. He popped up to score a few times last season too, and when it mattered, as he scored 5 goals, his second best tally while at the club. The 28 year old was difficult to get past and dominant in the air, a great season for him in my opinion. Chelsea should do all the can to keep him as he showed last season he was a vital member of their team on a number of occassions.
Our first centre back in the team of the season is Manchester City's Vincent Kompany.
The Belgian rock was a pivotal member of the team in their title winning season. His leadership was second to none and he certainly led by example. Kompany himself had a great season showing power and composure, Difficult to beat and quick enough to keep up with most he is solid at the back for City and he will be looking to carry on next season where he left off.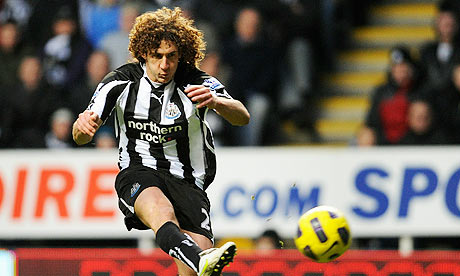 Centre Back:
The second centre back is Fabriccio Collocini for Newcastle. He has revelled in a strong Newcastle side who have made much progress this season under new manager Alan Pardrew. It was the Argentine's first breakthrough season as previously he had failed to make a significant impact but boy did he break through! A rock at the back he can also bring the ball forward and distribute it well which can be a rare thing these days. Dangerous from corners and set pieces he had a great season and will be looking to build on it next year.
Left Back:
At left back we have picked Ashley Cole. One of Chelsea's best this season and arguably one of the most consistent in the league. He has been solid for Chelsea for numerous years now and has also been useful going forward. In my opinion he is simply the best left back in the world. Rarely caught out of position he is speedy and a very intelligent player. Does a great job for the team and fills in when he needs to. Invaluable to Chelsea and another great season for him.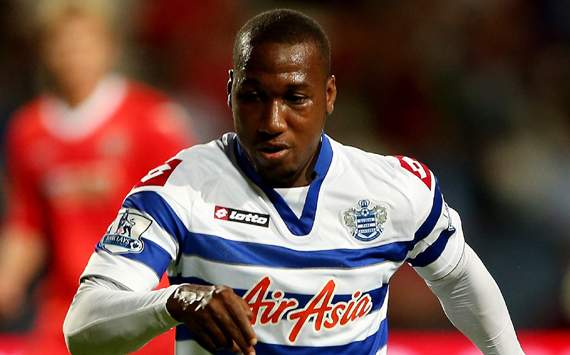 At right midfield it is the young Junior Hoillett. The Blackburn Rovers winger has showed great potential this season and almost dragged the team forward last season with his solo performances. Unfortunately he couldn't prevent them from being relegated but I'm sure a big team will come in for him as the young lad has bags of talent. Has electrifying pace, quick feet, good dribbling and can hit a beautiful curling shot as we saw a few times this season. This kid is destined for great things and at such a young age he can only get better.
The first central midfielder in the team is David Silva of Manchester City. The diminutive Spaniard is a crafty player who beautifully weaves his way through teams unlocking their defence with a beautiful pass. You cannot afford to give him time on the ball as he glides past men before unleashing a killer ball. An intelligent player who works hard for his team he popped up with a few goals himself but prefers to set others up. A great signing he has been since joining, emphasised by the fact that Real Madrid are said to be chasing his signature.
Silva is joined in the team of the season by his Manchester City team-mate Yaya Toure. The powerful Ivorian is a crucial player for Mancini's men. He contributes all over the pitch. The complete midfielder, he can pass, tackle, shoot and head. When you look up you certainly don't want to see him running towards you as he is quick across the ground before unleashing a monster of a shot. Another good signing by City he is missed dearly when not playing. He had a great season being the standout player in a number of games.
No doubt one of the signings of the season, Juan Mata of Chelsea has been excellent this campaign. He just pipped Gareth Bale due to the fact he settled and performed so well in his first season in the Premier League. Sometimes player in an attacking midfield role he is creativity personified sliding the ball through on a number of occasions. An intelligent playmaker with brilliant ball control making it difficult for others to win the ball off of him. Made Chelsea tick this season and was missed when he didn't play too. Chips in with a few goals also.
After scoring 37 goals in all competition it was quite frankly impossible to leave out Robin Van Persie. Undoubtedly Arsenal's main man, the flying Dutchman simply could not stop scoring. Without him Arsenal struggled and his clinical finishing helped them climb up the table after a poor start. This has been the season where he has really pushed forward and shown himself as one of the best forwards in the world. Scores all sorts of goals and has a cracking left foot able to deliver from anywhere. Arsenal should do everything in their power to hang on to him as he is so important to their team.
The striker that joins Van Persie is Newcastle's Papiss Cisse. The Senegalese star instantly became a hero after joining in January. He instantly settled after the African Cup of Nations and showed himself to be a goal machine. Vital to Newcastle's success he banged in a goal most weeks on Tyneside and another contender for signing of the season as Pardrew appears have found a real gem in this boy. Lightning quick and unleashes a powerful shot he is a target for the top clubs after a great half season.
So there we have it our team of the season 2011/2012. Please leave a comment adding who you think should be included and any feedback on the article as I'd love to know what others think.
Thanks for reading! Hope you enjoyed it! :-)