Slaven Bilic's men have been on a rampage this season, combining some swift counter-attacking football with robust defending when they need to.
They started the season on fire but, unlike last season, have managed to hold it together after Christmas too. At the time of writing, the Hammers sit 2 points off 4th placed Manchester City so here's 5 reasons why they could earn a place amongst Europe's elite next season.
1. They've got Payet.
I thought I'd start with the most obvious reason. Whatever you think of Dimitri Payet, it's undeniable that he's absolutely changed West Ham United. The Frenchman simply has magic in his boots and has transformed West Ham this season. His talent is such that he improves the performances of those around him and even if he has a quiet game, he nearly always pop up with a crucial goal or assist. This is his best quality and it is what can win you matches and this is invaluable.
2. They haven't just got Payet.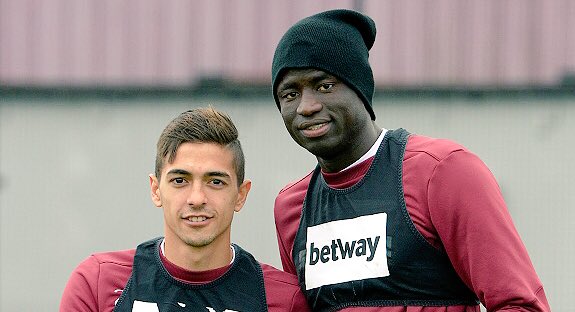 One criticism that has often been levelled at West Ham this season is that they're a one man team, however, there is a lot of other talent in that West Ham side too. Players such as Manuel Lanzini, Michail Antonio and Cheikhou Kouyate are also vital to the cause. Despite West Ham's fortunes suffering slightly when Payet was injured at the back end of 2015, they did actually manage to stay unbeaten during that time and this was also combined with a number of other key injuries at the time to Diafra Sakho and Winston Reid for example, making it even more impressive. Perhaps not such a one man team after all?
3. Their team spirit is incredible.
From watching West Ham this season it has been evident that there is a great team spirit that Slaven Bilic has instilled. Although obviously difficult to prove or measure, if you ask any West Ham fan they'd tell you the same, Bilic has put together a group of players who all share a burning desire to succeed and credit for this must also go out to skipper Mark Noble, an ideal captain for any team.
4. Slaven Bilic is a quality manager
Although Sam Allardyce left very solid foundations at the club upon his departure at the end of last season, you cannot deny that Slaven Bilic has come in and really improved matters in East London. Bilic has made the Hammers hard to beat and a menace on the road. Gone are the days where late goals would flood in to break West Ham hearts. His substitutions have also been excellent, changing the game in West Ham's favour at nearly every opportunity. Although next season will be the real test, he has made a great impact so far.
5. Their ability to bounce back.
Often this season, West Ham's weakness has been a lacklustre first half performance and they have often fallen behind in games. However, their ability to turn a game on it's head has been hugely important this season. They came back from two down at Carrow Road recently, completely turned around a two goal deficit at Goodison last weekend and nicked a draw against Sunderland after going two down as well back in October. Although not the biggest scalps, this is a very important characteristic for any team. Their ability to grab late goals has also been evident and is a testament to how fit Bilic has got his players, allowing them to give 100% until the very end.
Do I think West Ham will actually get top 4 this season? As a pessimistic Hammer I'd say no, however it would not surprise me at all if they did, it is certainly within their grasp. One factor that may go against them is their early start to the season for the Europa League qualifying rounds, but only time will tell!
Do you think West Ham will finish in the top 4 this season? Let us know in the comments!