As we hit the all important mid season window and clubs are panicking after a worrying start to the season - we ask - who does your team need this January transfer window? A quick look at each Premier League team's necessities!
Arsenal
I think Arsenal could do with a solid centre back, one that turns in performances week in week out. Perhaps a move for Manchester City's Joleon Lescott who seems to be out of favour at the Etihad recently and is linked with a move away. He is an England international and when given a run of games is a good defender. If he was to be partnered with Vermaelen then I think that could be a great partnership. A rather unlikely solution would be Daniel Agger who I feel would definitely tighten up the gunners' defence however a transfer is extremely unlikely.
Aston Villa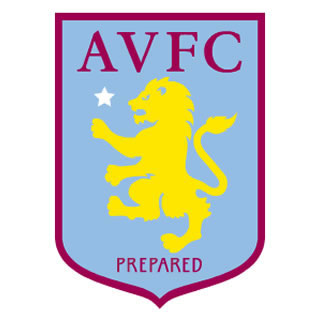 Aston Villa are another team who in my opinion could do with a centre back. They leaked goals left right and centre over the Christmas period and need to sort that problem out as although they've improved, there is still a long way to go. They could also try and get a deal for Joleon Lescott on the cheap but I don't think he'd go there. In my opinion, the perfect solution would be William Gallas. A top player who has experience where it matters and that is invaluable when trying to beat the drop.
Chelsea
Chelsea could really do with another striker and Colombian Falcao would be ideal however I don't think he'll be going anywhere until the Summer at the earliest. Demba Ba looks a good signing but he could be potentially lethal with someone else up front, perhaps Shakhtar's Willian would spice up the attack a bit. He would fit in to the team well and a deal is definitely possible as the player has been linked for quite a while now.
Everton
Everton could do with a centre back to replace Jonny Heitinga who is out of form and doesn't look up for the challenge at Goodison Park recently. He has been linked with a move away from the Merseyside club too. At the risk of repeating myself, I feel Everton are another club who should have a go at signing Joleon Lescott, purely because of the value for money they would get as he is out off favour at Man City. More important for Everton though is keeping hold of Fellaini and Baines in my opinion.
Fulham
I feel that Fulham need a creative spark in their team, they have some class up front in Berbatov and Ruiz is a good player techinically, however they lack pace throughout the team. Danny Simpson would be a great move as he is likely to soon be out of favour due to the arrival of Debuchy from Lille. Lewis Holtby would have been a good deal at that price but it appears Tottenham have already snatched him up.
Liverpool
Liverpool could definitely do with a new keeper. In my opinion, Pepe Reina is on the decline and makes too many errors. A good move for them would be to buy young Jack Butland and slowly introduce him into the team, gradually progressing his appearances until he takes over as the number 1 keeper. Asmir Begovic would also be a good buy as he is a top class keeper.
Manchester City
If you look at Manchester City's squad then you would say that it is very strong all over the pitch and they have strength in depth too. In my opinion, they should focus on getting their current players playing, however I do feel that if they brought in 2 widemen then it would add an extra dimension to their game. Sometimes their attack seems to be rather blunt and this has been the case in quite a few games this season. By adding the option of playing and exploiting teams down the flanks it means they have a plan B and can mix it up a bit. Ideal players would be Wallcott and Jermain Lens of PSV who would both provide a huge threat out wide.
Manchester United
United also have quality all over the pitch and the only area where I would say they could improve would be in centre midfield where they have some classy playmakers who can also spray passes around and create chances for their intimidating forward line. I think Daniele De Rossi would be ideal for them, he would make the team solid, taking no nonsense in front of the back 4 and could perhaps solve United's problem of conceding so many goals this season.
Newcastle
Newcastle have struggled this season and have looked a shadow of the team they were last campaign. They have lacked goals at times because Papiss Cisse hasn't been able to hit the form he so explosively found in his half season previously. This left Demba Ba to score however now he's gone they are in real need of a goalscorer. Modibo Maiga or Lisandro Lopez would be ideal for the magpies in order to kick-start their season.
Norwich
Norwich are another team that in my opinion need a striker who can score goals. They have recently been linked with Danny Graham and Gary Hooper. I think both of those players would be perfect for the canaries, especially the latter. Hughton should do all he can to sign Hooper and Graham as they would be a cracking strike force that would complement the rest of the team well.
QPR
QPR are in big trouble at the moment and what I think they are lacking in is spirit and fight. They need some players who will give everything for the cause and do everything they can to help them stay in the Premier League. In my opinion they should have a go at getting players like Michael Dawson, Tim Cahill and Scott Parker. These players would be ideal for QPR and could be just what they need to beat the drop.
Reading
Reading are another team who need some players that will fight until the end of the season. They could do with some solidarity in their midfield as they look decent going forward already with Pogrebnyak, Mcanuff and Kebé. Ideal players would be Wilson Palacios or Steven N'zonzi as they would definitely tighten up the team as a whole, both being players with a bit of experience in the Premier League.
Southampton
Southampton have slowly adapted well to life in the Premier League over the course of the season and have managed to crack the goalscoring, proven when they banged in 3 at The Brittania, however they do tend to leak quite a few. They could do with a keeper who is able to settle in. It's no secret that they've had some problems in that department as they have tried a number of keepers this season. Brad Friedel would be perfect as he is slowly being replaced by Hugo Lloris at Spurs and no doubt wants to continue playing, so I could see it happening.
Stoke
Stoke aren't doing too bad so far in my opinion however I feel they could do with a bit of pace up front. Keeping Kenwyne Jones is quite important however they would do well to sign another striker anyway. They could try and get
Pierre-Emerick Aubameyang from St Etienne who would be a revelation in my opinion.
Sunderland
Sunderland could really do a with a solid defender to tighten up their defence in my opinion. Again Joleon Lescott would be ideal but another suitable candidate would be Jonny Heitinga of Everton who is out of favour and form at Everton recently and could be sparked back to life if he moved to the Stadium of Light. They could also try and lure 35 year old Sylvain Distin who is not such a regular in the Everton team either anymore.
Swansea
Swansea only really need to give Michu some help up front as whilst Danny Graham has been grabbing a few goals to help the cause recently, he has been very heavily linked with a move away from the club. An ideal player would be Kevin Nolan of West Ham who works hard for his team and gets plenty of goals from midfield. They could also have a go at getting Wilfried Zaha who is lethal when on the ball, either would strengthen an already solid squad.
Tottenham
Spurs have been doing rather well recently and have looked extremely impressive in some games this season. The area where I feel they could improve is in attacking midfield. They already have Moussa Dembélé who has been class for them however he needs someone else as at times he is the only one creating chances, especially when Bale is injured/suspended. Possible players include Joao Moutinho and Willian who they have previously been heavily linked with, so they're definitely possible. If Tottenham can create an abundance of chances them I'm sure Defoe will gobble them up and they will enjoy a productive season.
West Brom
West Brom have quite a solid and well-rounded squad in my opinion and that makes it difficult to put a finger on where they need to improve. One area that they could look into is getting some pace out wide. They could have a go at getting young Tom Ince from Blackpool who has been linked with a move away from the club. I would say Matt Jarvis would fit in well to cross in for Lukaku however having only recently joined, that is very unlikely. The only other player I can think of is Manchester City's Scott Sinclair who is rarely played and could provide a threat down the flanks.
West Ham
West Ham are in desperate need a of a proven goalscorer. Kevin Nolan has gone a bit quiet on the goalscoring front and they cannot rely on him for goals as he is a midfielder. Whilst Carlton Cole has been playing very well and is a real handful, he isn't a 15-20 goals a season player in my opinion and neither are Carroll or Chamakh. They could try and get Gary Hooper from Celtic however that would be a bit of a risk. Another possibility is Nicolas Anelka who has proven himself in the Premier League and I think it would work very well with him playing under Allardyce too.
Wigan
Wigan could do with getting in another centre back with the news that Ivan Ramis, one of their best summer signings is out for the season. I think Sylvain Distin would be good for them as he is an excellent defender on his day and given regular football would definitely do a job for the Latics. Robert Huth would also be an excellent fit for the club too, however I feel this move would be quite unlikely in truth.
What does your team need this January transfer window? Tell us in the comments section below!
Thanks for reading, I hope you enjoyed it!